As an Amazon Associate we earn from qualifying purchases.
If you're looking for a curling iron, then there are a lot of different products out there that are currently available. It can be really difficult to know which one is going to be best for you depending on what type of hair that you have. This is especially true if you have fine hair, as you'll want to opt for something that's gentle enough and won't cause any damage.
So, if you're looking for a good curling iron, is one of them much better than the other? Or are they all relatively similar in terms of their specifications? Well, lets take a look at what options are available if you're looking for a good curling iron specifically for fine hair.
Best Curling Wands and Irons for Fine Hair
If you're looking for a curling wand or iron, then you'll likely want to consider some of these options. If you aren't sure of the difference between the two, then the main thing you need to understand is what they're used for. If you want to create real curls and ringlets in your hair, then a curling iron is the better choice. But if you want to create gentler curves and waves in your hair, then a curling wand is the better choice of the two. Either way, they both have their benefits if you're going to use them to style your hair.
So, lets check out some of my favorite options, especially if you have fine hair like me!
Babyliss Pro Titanium Expression
The Babyliss Titanium Expression is a good example of one of Babyliss's best curling tongs. If you want a solid iron with an easy to use design, then this is one of the best options out there.
The Expression is essentially a salon quality curler that's available to anyone and makes a great choice for those looking for something high quality. It's not particularly expensive either, so it's definitely worth look at it if you're after a curler at a good price. It's perfect for creating waves throughout your hair, and with it's 11 different temperature settings, you can be sure that it won't be too hot. This is important if you have fine hair, as using a wand that's too hot with fine hair can result in damage.
It heats up really quickly, and it's pretty much ideal for all different hair types. So, it's definitely worth considering if you're looking for one of the best curling wands around.
Diva Professional Styling Wand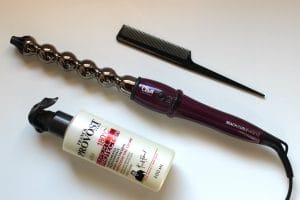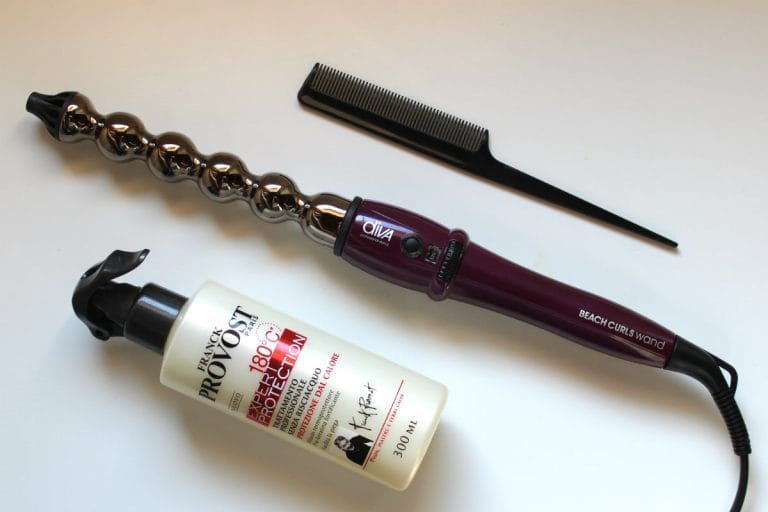 If you're looking for something kind to your hair, especially if it's particularly fine or damaged, then you might want to consider the Diva Professional Styling Wand. It has a very unique design which makes it stand out, and although it might not look like the most effective wand around, it's undoubtedly a decent choice for most people.
One thing that sets the Diva Professional Wand apart from the rest of the models here is that it's Argan Oilinfused. This means that when you're styling your hair, it will naturally infuse your hair with oils to help keep it shiny and healthy, which makes it great for those looking to keep their hair looking great. It's ideal for all different types of hair, so it's definitely worth adding this one to your list of possible hair curlers.
ghd Curve – Best Curling Tong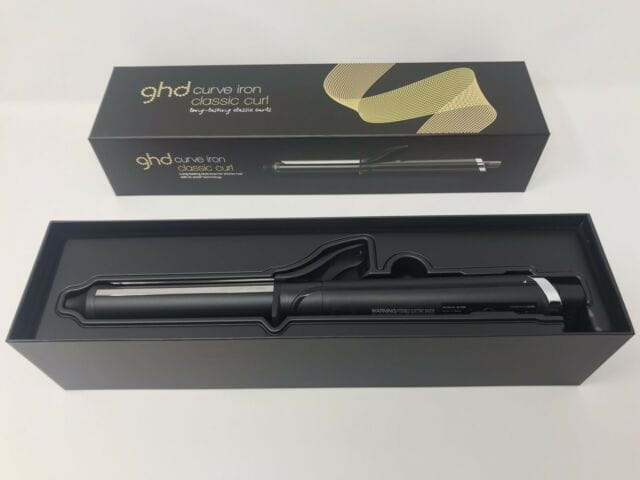 The ghd Curve is one of Good Hair Days classic models, and for anyone looking for a curling tong it should always be in consideration.
There are a few reasons why I like the ghd Curve in particular. Firstly, it really allows you to create traditional curls with ease due to the way that it's designed. With wands, it can be difficult to create anything more than wavy hair, and with curling irons, sometimes they can be a little too harsh on your hair. For people with finer hair, you really don't want to run the risk of damaging it through using something too hot.
ghd try and make all their products to a 185 degree heat, which is what they claim is the ideal heat to keep your hair healthy. So, with it's high quality design and ideal curling temperature, it's definitely worth considering adding this set of curling tongs to your collection.
Cloud Nine Waving Wand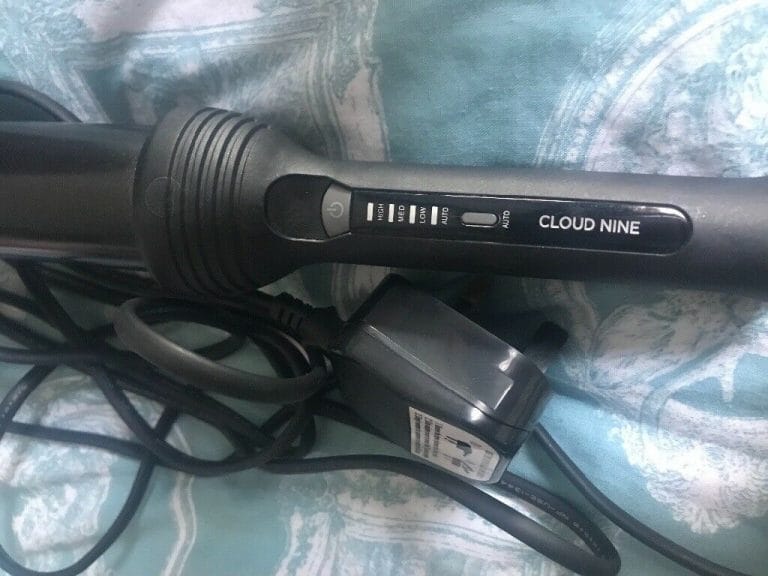 If you want one of the best wands around, then in my opinion you can't go wrong with this Cloud 9 Waving Wand. The brand themselves are undoubtedly one of the best around, and although they aren't as well known as some of the bigger brands, they've become one of the more popular in recent years.
The barrel of this design is relatively short, but that doesn't mean you're going to want to rule this one out. It's one of the better models released if you're looking for something with various different temperature levels, as it has a unique system that it uses to regulate the temperature (ideal for fine hair!). It's really ideal if you want to use it to create a wavy look. Here's a great tutorial video;
Babyliss Tight Curl Wand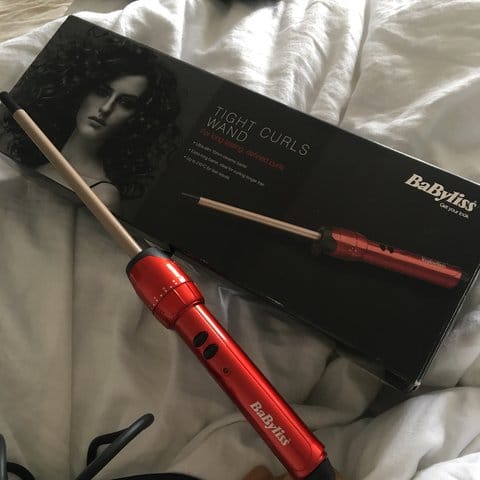 If you're looking for a small wand that's capable of producing some pretty awesome ringlets, then you'll undoubtedly want to look at the Babyliss Tight Curl Wand. It's small enough that it makes it a good option if you're looking for something that's really portable, as it allows you to easily fit it into your luggage without much concern. So for those that need something whilst they're travelling, this might make an awesome choice.
Smaller wands generally make a good choice for people that are looking for something that can create ultra wavy hair. The good thing about this model is that it's small enough that you can easily use it to create ringlets too, which is more difficult with bigger wands. So, if you want the ability to create waves and small ringlets, then this model might be a good choice.
What to consider before purchasing
Before you purchase a wand or a curling iron, there are likely a few things that you'll want to consider. Doing this can ensure that you get the best deal for your needs.
Price
The price of the product is always going to be something you'll have to take into account no matter what. A lot of the cheaper wands and irons can actually be bad for your hair, so make sure that you get one that's of a decent quality. A good way to ensure this is by opting for bigger brands like ghd and Babyliss, who already make some of the best models around.
Brand
Like I've just mentioned, you can't really go wrong with brands like ghd and Babyliss. But, that doesn't mean that you need to stick with these two. There are some newer brands that are coming on the market that you should also be aware of too, so it's definitely worth checking these brands out as well.
Style
Probably the most important thing to consider when you're purchasing a curling wand or iron. Depending on exactly what it is that you want, one of these is likely to be a much better choice for you than the other. So depending on exactly what it is that you need, you should consider whether to get a standard curling iron (best for ringlets), a big curling wand (best for wavy hair) or a miniature wand (best for portability).
Conclusion
Overall, this is just a small list of some of the best curling irons and wands that are currently available. Depending on where you go to purchase these different models, you'll might find slightly different prices – but generally, they're usually found at the same retail price at the majority of websites online. It's worth doing your research before buying a curling wand, because this can make it a lot easier to style your hair yourself instead of visiting a salon.
Amazon and the Amazon logo are trademarks of Amazon.com, Inc, or its affiliates.