As an Amazon Associate we earn from qualifying purchases.
Note: This site is reader-supported and we earn commissions if you purchase products from retailers after clicking on a link from our site.
If you've looked at Keranique and wondered – is it a scam? Then don't worry, you're not alone. I don't know if it's the feel of their website or what, by the Keranique online presence really needs some work as they do appear to be like a product sale or something.
Now, I'm not one to judge a book by it's cover, which is why I've held my judgement for Keranique until now- where I've spoken to someone who's actually used the product! I know, a real review on a product online – what a shock! Anyway, I'll take a back seat and let you speak to Angela, who's used the Keranique combination before and has a lot to say on the matter!
Keranique Review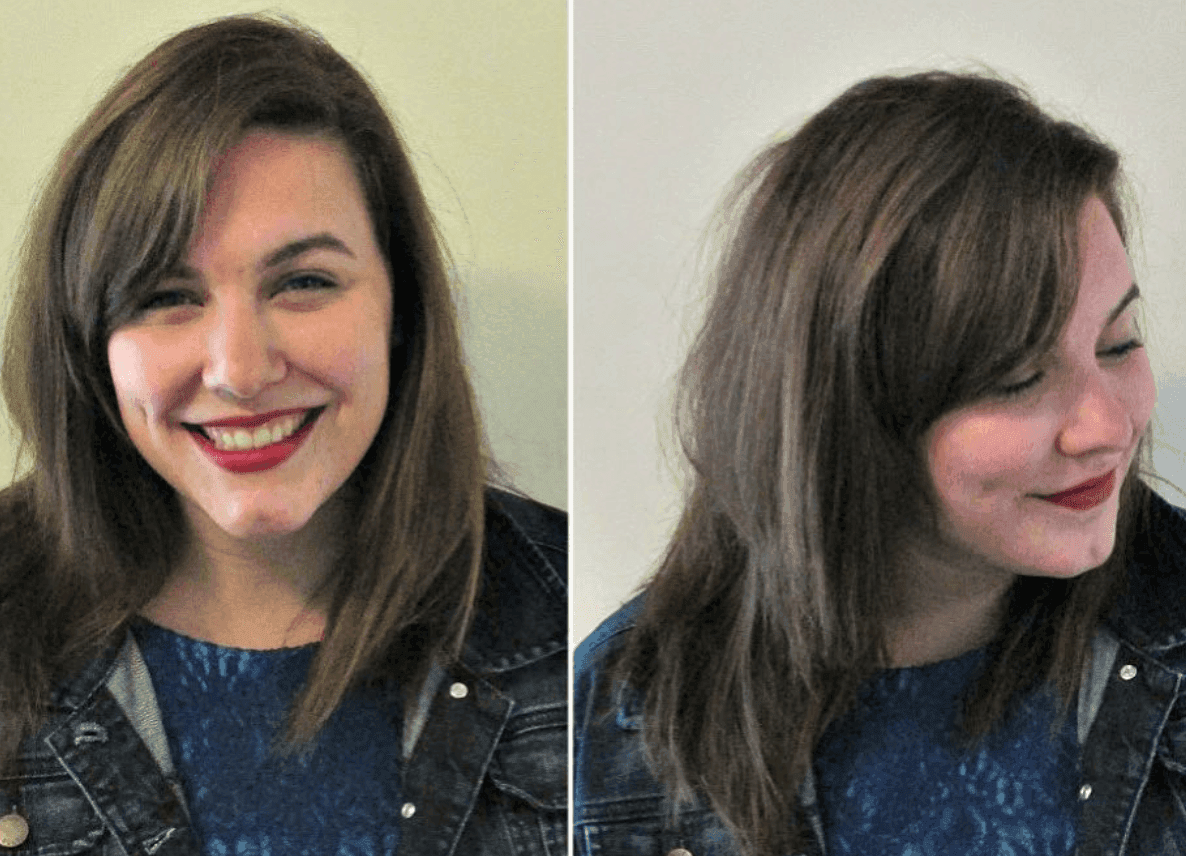 What is Keranique?
Keranique is an array of hair growth products that work together to help not only mitigate your hair loss, but actually make it grow back (this is what it says on the website). It does contain Minoxidil which is proven to help your hair grow back, so there is some scientific basis in which they base their research.
Whilst many hair loss products only look to help stop your hair loss or help your current hair look thicker, the 4 pack combination of Keranique claims to do both.
What's Included in the Keranique Package
If you purchase Keranique, you're going to get 4 different products that will help with your hair loss. This includes;
A Hair Stimulating Shampoo – The shampoo in my opinion, is the worst pick of the lot. Just my opinion, but it's not too much different from other shampoos. I guess it helps to clear your scalp in preparation for the other products, which is great.
A Hair Volumizing Conditioner – Like most conditioners, this Keranique one is made to help the condition and volume of your hair be it's optimum. If you don't like heavy conditioners, then this is probably the best bet for you, as you don't need to worry about it weighing down your hair.
Keranique Hair Regrowth Treatment (Spray) – This treatment spray is fantastic for those who are happy with using Minoxidil. Of course, there are those that say Minoxidil comes with it's own side effect, so be sure that you're willing to use this before you purchase this package,
Keranique Lift and Repair Spray – The Lift and Repair Spray is ideal for those who are looking for something that will help them to increase the volume in the hair that they have left. This is important for your appearance, as it will help give your hair that finished 'salon' look that so many of us desire.
Pros and Cons
It works – This stuff actually uses Minoxidil, which is proven to work. Other shampoos and systems don't, so it kinda sets it apart from the rest there.
 Hair feels fuller – For me, I noticed a difference after less than a month. My hair appeared fuller and thicker, and this progressively go
 120 money back guarantee – If you're like me, you don't like buying stuff online. With Keranique, you get a 120 day money back guarantee, so you don't need to worry about this too much.
 It takes a while to kick in – You're going to need to use this for a month or two before you see any real results, which is bad if you're impatient like me!
 Not cheap – It's not as cheap as the hair loss shampoo that you'd pick up from your local salon or supermarket.
 Hassle – I'm not sold on using the four products – when are they gonna invent something I can just spray on my hair and it all grows back?!
Keranique Ingredients
Of course, there are many different ingredients that make up the Keranique mixture. Let's narrow it down a little to make things easier.
A Hair Stimulating Shampoo – One of the standout ingredients in the Keranique shampoo is Panthenol, which you may already be familiar with. It's also known as Pro Vitamin B5, and is pretty well known for helping keep your hair healthy.
A Hair Volumizing Conditioner – Looking at the ingredients here, there really isn't much different than what you'd find in a regular volumizing conditioner. As you'd probably expect, it's filled with keratin, which is one of the commonly used ingredients to spur on hair growth.
Keranique Hair Regrowth Treatment (Spray) – This is primarily made up of Minoxidil, or Rogaine. This is FDA proven to help your hair grow back.
Keranique Lift and Repair Spray – This lift and repair spray is filled with goodies like Biotin, which is one of the hot topics when it comes to hair loss and hair regrowth. It's a good spray, and there are various other ingredients in here that are good for your hair.
How to use
Whilst there is no set 'way' or order that you need to use the majoirty of the Keranique products, it's obvious that you'll need to use the conditioner after the shampoo (duh).
For me, the best order to use these products was;
Apply the shampoo and wash your hair as normal. If you want to follow the Keranique instructions, then you should wait a little while before washing it out (around 3-5 minutes is the best amount of time for this).
Condition your hair as you usually would with any other conditioner out there.
After you've dried your hair after you've got out the shower, apply the Lift and Repair spray to help volumize your hair.
Apply the actual Hair Regrowth Treatment whenever you get the chance, really. It's best to do it twice a day, so for me I did it after i got out of the shower, and in the evening before bedtime.
Where to Purchase
If you want to purchase Keranique, your best bet is to head over to their website. DON'T buy it off of a second hand reseller – I've seen tons of cases of people selling their own version of Keranique and branding it the same, so please be careful!
Is Keranique a scam?
I've seen tons of stuff online calling Keranique a scam. I can only give you my honest opinion; Keranique works pretty well for me. That's right; I'm still using it today, and I've seen noticeable improvement in the hair on my head. Say what you will about the website and their selling methods, but it works for me.
My Personal Verdict
So yep; there's my personal verdict on whether Keranique really works. I found it to work pretty darn good! I mean, to be honest I think that the Minoxidil is the main ingredient that works in this, which I always assumed was just for bald guys – but it works pretty well for me here. Make your own minds up, but I don't see what's wrong with giving it a go!
Keranique Shampoo and Conditioner Set for Hair Growth and Thinning Hair | Keratin Hair Treatment | Keratin Amino Complex, Free of Sulfates, Dyes and Parabens, 8 Fl Oz
Keranique Scalp Stimulating Shampoo and Volumizing Conditioner Set is specially formulated to gently deep clean, thicken and volumize thin, fine hair – without weighing the hair down like...
Retains shine and removes build-up, Conditions and volumizes fine, thin hair, improves hair strength, provides anti-breakage protection, and Adds body and volume. Artificial Dyes Free, Cruelty Free,...
This sulfate-free Scalp Stimulating Shampoo is designed especially for thinning hair to gently deep clean and stimulate the scalp to nourish and rejuvenate the hair follicles. MOISTURIZING - Perfectly...
Amazon and the Amazon logo are trademarks of Amazon.com, Inc, or its affiliates.