Whilst it might not be at the very top of your list, getting the best mustache wax for you is important. They vary greatly in thickness and longevity, so it's important you know what the top brands are available right now. That's where we come in. We've compiled a short list of our 3 favorite mustache waxes on the market, so you don't have to waste time looking.
Behind every great man is a great woman. And in front of every mans face, is a great mustache.
I think that's how the phrase goes, anyway. Whilst it isn't a custom to have a mustache to make you a man, it can certainly add a masculine quality to your appearance. If bold and strong is the look that you are going for, then a good mustache might be worth considering.
Best Mustache Wax – The Contenders
[table id=5 /]
Our Favorite – Can You Handlebar Natural Wax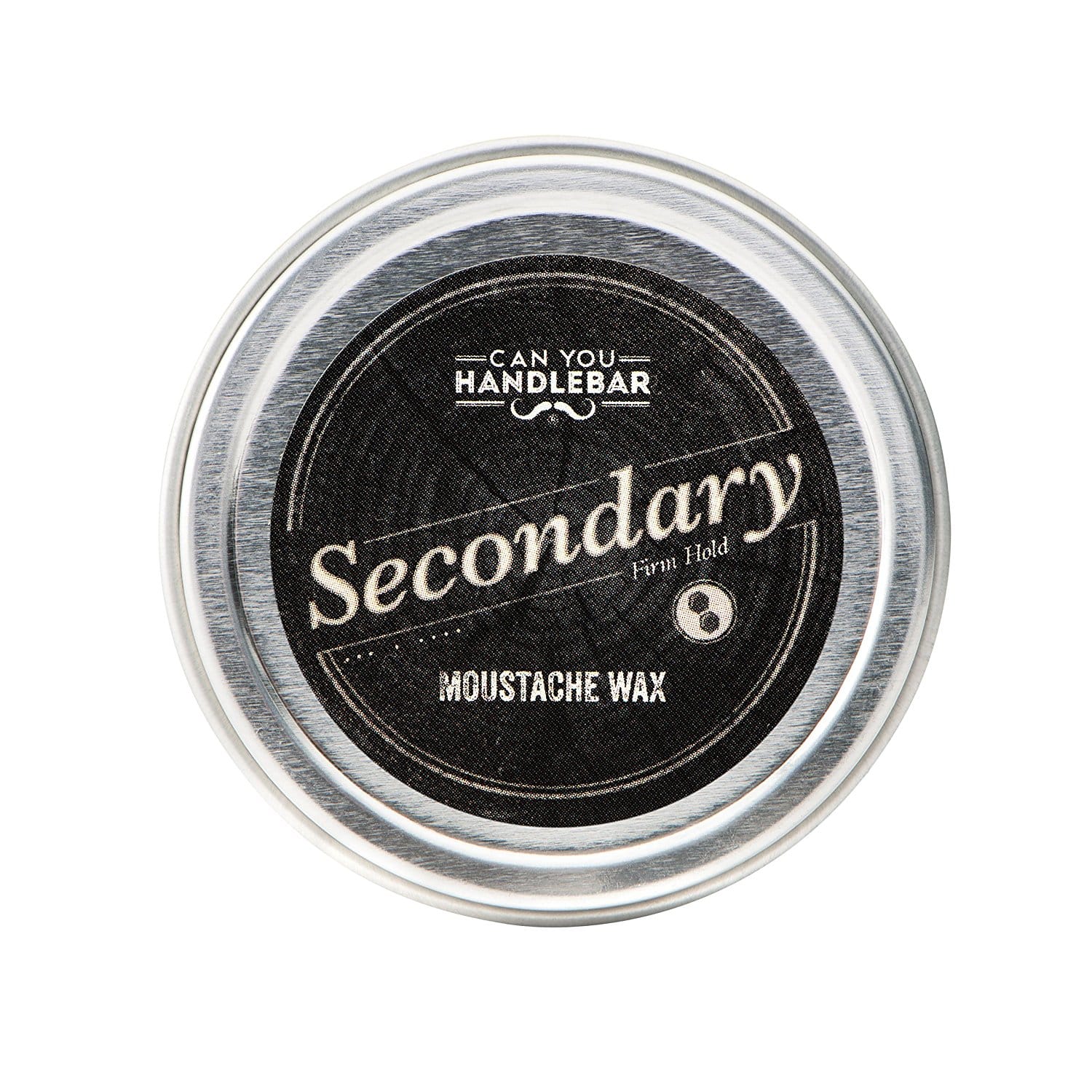 [maxbutton id="1″ url="http://geni.us/NCBROV"]
Whilst there isn't much between the waxes that I've listed, I like the Can You Handlebar one as my favorite for a few reasons. Of course, this verdict is primarily dependant on what you're looking for in a mustache wax.
For me, I like to have a mustache wax that I can rely on to last the entire day (this is why I opt for a wax as opposed to oils, as I prefer the firmness of a wax. This is one of the firmest holding waxes around, so you don't need to worry about carting your wax around with you to reapply it several times.
Another must for me is natural ingredients. This mustache wax is made from primarily beeswax and lanolin, which is the standard – though some mustache waxes use petroleum jelly, which I dislike. Have a look at this article on why you should avoid petroleum jelly in your products.
Probably the best thing about this one if that you only need a tiny pea sized scoop to last you the whole day, which makes it fantastic value for money in my eyes and a cert for the best mustache wax you can buy.
Woodsman Mustache Wax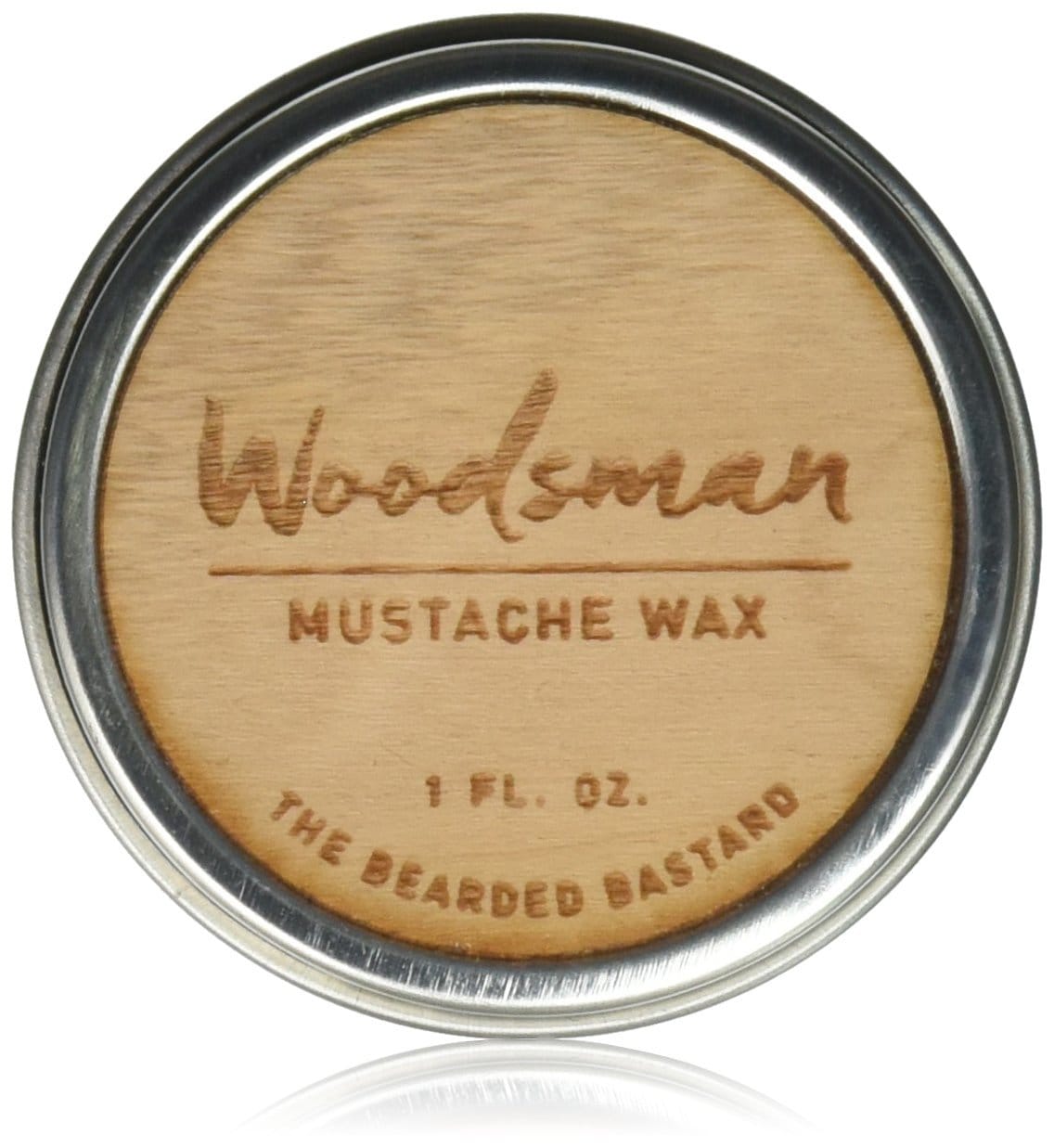 [maxbutton id="1″ url="http://geni.us/lO5LnT"]
Woodsman Mustache Wax is another great option if you want a manly smelling wax that will keep your 'stache firm.
Whilst it's has a faint woodsy scent, it isn't overpowering and it's a good option if you don't like a strong scent wafting up your nose. This is another mustache wax that's made completely from natural ingredients, including cocoa butter and jojoba oil.
This mustache wax is almost certainly better for people with a darker mustache rather than lighter. This is due to the thick texture of the wax, which makes it less suitable for light mustaches (blonde and gray). This is a great choice for an effective mustache wax that will get the job done.
Wild Willie's Organic Wax
[maxbutton id="1″ url="http://geni.us/lJXnhjz"]
Wild Willie's is definitely one of our favoured mustache waxes to use. Whilst the other recommendations in our list will work perfectly fine, we like Wild Willie's that little bit more for a few reasons.
Firstly, the ingredients. It's a great blend of various organic ingredients. You can tell that there is a good amount of Shea butter in the blend, as this wax is slightly softer than what you might expect if you have used other waxes in the past. This doesn't affect its strength once applied though; in fact, we found Wild Willie's to hold our mustache in place better than any other.
The great organic ingredients like shea butter, pine resin and various different oils give this mustache wax a great smell (slightly pine-y, due to the resin). It isn't overwhelming like some other waxes and oils that we have used, though. The main thing that we prefer about this mustache wax over others (we used Firehouse for a long time) is that it is ridiculously smooth. It doesn't clump up at all, which is often the case with other waxes. This wax is easy to apply and does the job well, which is why we've named it one of our favorite mustache waxes.
Fisticuffs Mustache Wax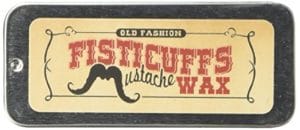 [maxbutton id="1″ url="http://geni.us/v6m7Q"]
If even the Wild Willie's organic wax is too firm for you, then this Fisticuffs wax would be a good option. It's perhaps the softest wax on the market right now, which would be a good choice for anyone who can't stand the thick nature that is associated with regular mustache wax.
Fisticuffs are one of the original brands that started making mustache wax, and their products have stood the test of time pretty well. Whilst this is their most popular product, they also have various other waxes and oils that you might want to check out, too. Not just for your mustache, but they make them for your beard, too. Have a look at more tips and beard trimmers here.
Firehouse Wacky Tacky Wax
[maxbutton id="1″ url="http://geni.us/U82sCct"]
One of the more popular mustache wax's on the market right now, Wacky Tacky is especially targeted at men with finer facial hair. This means that if you aren't yet sporting a full, thick mustache, this would be a good option as it binds the hair together and creates a fuller appearance.
Upon applicaton, Wacky Tacky will appear to be a little bit darker than some of it competitors. This isn't an issue though, as after it's applied, the darkness of the wax disappears and this isn't an issue. If you are looking for a good, thorough wax that won't let you down, Firehouse could be a great option for you.
How to apply mustache wax properly
Whilst getting a good quality mustache wax is the most important thing, it's all for nothing if you don't apply it properly. Don't worry; it isn't rocket science. But, there are a few steps you need to follow.
Step 1
Scoop a small, pea-sized portion of wax onto your fingers. Don't worry if you think the wax is too hard; this is normal. If needs to, you can rest it on the radiator or hair dry the wax for a few seconds to warm it up.
Step 2
Massage the wax into your fingers slightly to help warm the wax up and enable a good spreadability. This is essential to help avoid clumps of wax getting stuck in your mustache.
Step 3
Apply the wax, ideally from the center outwards towards the tips of the mustache. This way, you can keep with the natural growth and direction of the mustache, which is important.
Step 4
That's it! Your mustache should be okay, as long as you've massaged the wax in properly. If necessary, you can use a comb to help straighten the mustache, though this is only necessary for longer styles.
If you need a more visual guide, check out this super handy video;